King of the Wastes
Wasteland King


member is offline




GTFO MY PORCH [F4:PA_Earth][F4:KingoftheWast e]




Joined: Apr 2010
Gender: Male


Posts: 1,895
Location: The Mojave Waste
Karma: 23
cal
Scavenger


member is offline









Joined: Aug 2011
Gender: Female


Posts: 69
Karma: 1
Re: SAS Survival Handbook
« Reply #1 on Feb 24, 2012, 8:43pm »

---

We My son has a copy, I like a delve in it now and again. We take it camping (not needed it)
Blacksheep
Raider


member is offline









Joined: Sept 2011
Gender: Male


Posts: 255
Karma: 4
Re: SAS Survival Handbook
« Reply #2 on Mar 5, 2012, 3:56pm »

---

I have this:



I won't buy the SAS handbook until I can find a small copy. Until then, a Cold War-era Canadian Air Force survival manual should suffice. That, and the title is a definite motivator.

---
King of the Wastes
Wasteland King


member is offline




GTFO MY PORCH [F4:PA_Earth][F4:KingoftheWast e]




Joined: Apr 2010
Gender: Male


Posts: 1,895
Location: The Mojave Waste
Karma: 23
Morg308
Raider


member is offline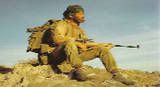 Tired of being tired.





Joined: Nov 2010
Gender: Male


Posts: 490
Location: Arizona
Karma: 25
Re: SAS Survival Handbook
« Reply #4 on Apr 1, 2012, 9:32am »

---

Once you get it in your head, you don't have to carry a book. Knowledge weighs nothing. Jes' sayin'. Books like this are great resources.

---

tistine is a troll. No matter what you say, he will find a way to ridicule it. I encourage everyone to simply boycott him. Witness the responses I got from him. He's not worth the effort.