Morg308
Raider


member is offline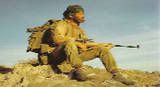 Tired of being tired.





Joined: Nov 2010
Gender: Male


Posts: 490
Location: Arizona
Karma: 25
Re: External or Internal?
« Reply #15 on Apr 8, 2012, 12:00pm »

---

I hear ya brother! been there, done that. That's why I get divorced BEFORE I get married. (Didn't plan it that way, just lucky I guess.)

Thank God for women however. Far from being the 'weaker sex' they are stronger in most ways other than physical, and true killers. I think a Venezuelan mail-order bride might be in my future as I'm pretty fed up with spoiled American women. I'd like to be proven wrong, but 25+ years of experience with them hasn't shown me otherwise.

---

tistine is a troll. No matter what you say, he will find a way to ridicule it. I encourage everyone to simply boycott him. Witness the responses I got from him. He's not worth the effort.
kegan
Survivor


member is offline









Joined: Apr 2012
Gender: Male


Posts: 24
Karma: 3
Re: External or Internal?
« Reply #16 on Apr 8, 2012, 4:04pm »

---

Id been all over the world. And finally found mine in my home town.

---