autumn
Wasteland Warlord


member is offline




When the Nuclear Summer passes...





Joined: Nov 2010
Gender: Male


Posts: 209
Location: England
Karma: 8
Nuclear Test Footage
« Thread Started on Jul 19, 2012, 3:21am »

---

During the 50's America was incredibly worried about nuclear war, rightly so, and did numerous tests to see what the blasts from nuclear weapons would do to common structures back then. Thankfully this was filmed...





Declassified tape #55;


Declassified tape #56;




Some of the footage in them is really quite incredible. If you have any more interesting ones then please share.
Pupnik
Wasteland Warlord


member is offline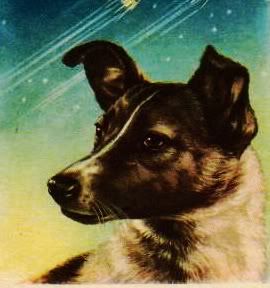 Joined: Apr 2010
Gender: Female


Posts: 242
Location: UK
Karma: 9
Amadeus B.
Survivor


member is offline




I didn't ask for Alice Poker. But I feel the same Bio Nickel love for jeans![F4:Unity4mankind]





Joined: Feb 2013
Gender: Male


Posts: 22
Location: Ruins of Maribor
Karma: 0
Re: Nuclear Test Footage
« Reply #2 on Feb 21, 2013, 1:14pm »

---

<Takes a sip from his hot tea while sitting in his armchair, hundred feet bellow the surface>
Yep, this is very interesting and will give me the kick I need. Thank you for sharing the videos, I was searching for some footage myself.

---