dwastelander
Scavenger


member is offline




In a world after a great apocalyptic, it will bring a blessing but also a curse!





Joined: Jul 2011
Gender: Male


Posts: 109
Location: Post-apocalyptic South, U.S.
Karma: 5
Wicked Lasers S3 Spyder Arctic
« Thread Started on Apr 11, 2012, 11:43pm »

---

This can't be real, can it? Doesn't seem impossible that a lazer that can burn through stuff be put into a small device like this?

Heres a youtube video on it: http://www.youtube.com/watch?v=z1IAvoPQPYY

My first thought it could be camera tricks. Ok so then I looked and they have a official site: http://www.wickedlasers.com/lasers/Spyde....CFWHptgod0ic8pA

Ok, but its only $300....this seems like a scam. And there's no way they will give people a damages tool like this lol, oh crap there goes my finger! However I did find a forum post on it: http://forums.vr-zone.com/news-around-th....blue-laser.html

Now read all the comments, no one is really providing concrete evidence if this thing works. What are yours thoughts on this, because its killing me that if this is a scam or not?

-dwasterlander

---

In those days....everything we once knew is gone, but the beauty of a broken world is still seen. Life has meaning....when every little thing we think is so dare to use fades away, and we for the first time again since ages that have passed...see our world in the view of a child.

Wrote by myself

MEGATØN
The Ayatollah of Rock and Rolla


member is offline




Post-Apocalyptic.com [F4:megaton_us][F4:10000114386 1396]





Joined: Apr 2010
Gender: Male


Posts: 2,044
Karma: 46
Re: Wicked Lasers S3 Spyder Arctic
« Reply #1 on Apr 12, 2012, 5:04pm »

---

Wow, that's crazy. I wonder what the range is.

---

May the road gangs never meet you. May the wind be fallout-free. May the sun shine through the ashes, hot rain not fall on thee. And until we meet again, may no one hold your flesh in the palm of their hand.

---

Post-Apocalyptic.com

-

Twitter.com/PostApoc_Blog
Morg308
Raider


member is offline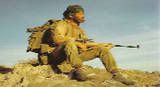 Tired of being tired.





Joined: Nov 2010
Gender: Male


Posts: 490
Location: Arizona
Karma: 25
Re: Wicked Lasers S3 Spyder Arctic
« Reply #2 on Apr 18, 2012, 8:33pm »

---

Screw the laser, you can cook eggs with the flashlight! Talk about a great fire starter or smokeless cooking source. With rechargeable batteries and a folding solar charger, it might be the perfect 21st century survival tool.

---

tistine is a troll. No matter what you say, he will find a way to ridicule it. I encourage everyone to simply boycott him. Witness the responses I got from him. He's not worth the effort.