Pupnik
Wasteland Warlord


member is offline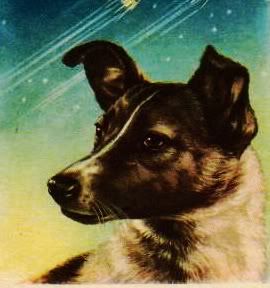 Joined: Apr 2010
Gender: Female


Posts: 228
Location: UK
Karma: 9
Re: Rleigous, Athiest or Agnostic.
« Reply #30 on May 18, 2011, 4:12pm »

---


May 13, 2011, 8:52am, Morg308 wrote:

PA stuff is a LOT more fun in theory than it would be in reality. I saw a thing about this guy here in Sedona who will make 'a leap of faith' in 2012 - he believes that on 11111112012, a vortex/wormhole/doorway into another dimension will open up, and by leaping off Bell Rock into it, he will save the world. I support his right to believe what he wants, and appreciate his sacrifice...I just wish he wouldn't wait until then and would just do it now.



Seems like he has been watching too much of Buffy season 5

---

Your replica, your atom bomb, will keep you warm, will take you home.
TintedGrey
Scavenger


member is offline




[F4:tintedgrey]





Joined: Aug 2010
Gender: Female


Posts: 51
Karma: 5
Re: Rleigous, Athiest or Agnostic.
« Reply #31 on May 18, 2011, 11:51pm »

---


May 18, 2011, 4:12pm, Pupnik wrote:


Seems like he has been watching too much of Buffy season 5



LMAO. That is exactly what I was thinking!

---